DiViCloud generates additional data capacity over existing links, without loading the links. Actually, using DiViCloud ISPs can pull 30-50% more data than the nominal rate of their upstream provider. This additional capacity does not require additional physical links and can, hence, be provided at 50% discount.

DiViCloud comprises a global network of PoPs (points of presence), located at major IXPs (Internet Exchange Points). After peering with DiViNetworks, the ISP's incoming traffic is steered to the DiViCloud PoPs. As it reaches the PoP, the data is compacted without any loss of information. The compacted data is directed to the ISP's network over the ISP's existing upstream provider. Since the traffic is compacted there is room now for additional traffic to pass on the same link.

As the compacted traffic reaches the ISP's network it meets a local device, provided free of charge to the ISP. This device reverts the compacted traffic back to its exact original form, without any loss of information. The original data is now sent to its original destination.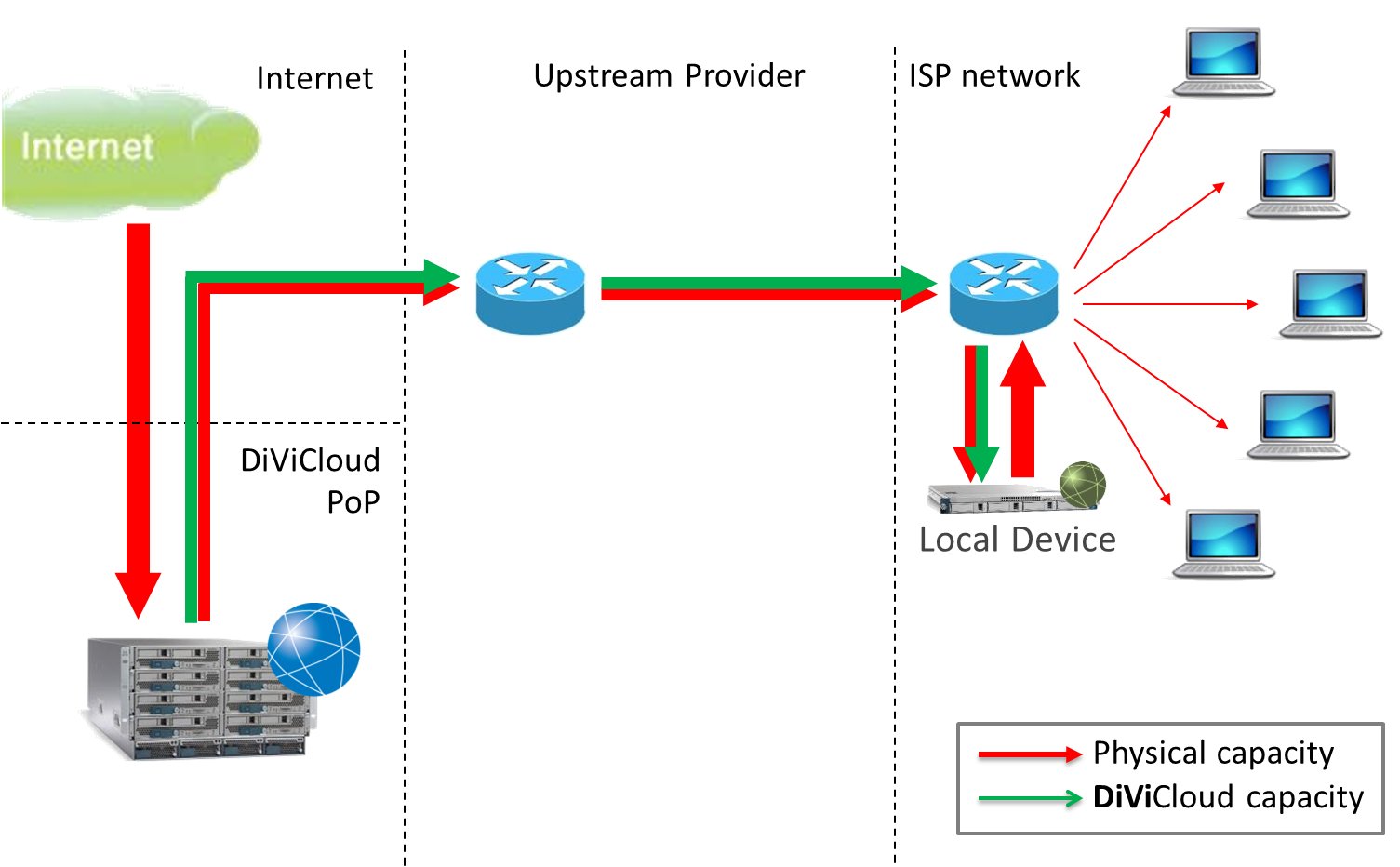 Watch our Video:
Learn More:
Download the DiViCloud brochure
How do I obtain DiViCloud capacity at half price?
How can the IP price gap be bridged? Hint: Beam me up Scotty